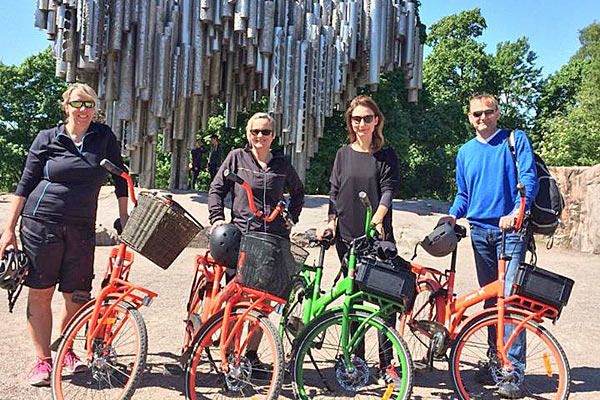 Arts & Archipelago Cycle
This ride is all about culture meeting green nature. Western side of Helsinki is full of little islands that many have access only by bike and foot. We invite you to explore them like many of our national artist like Jean Sibelius and Akseli Gallén-Kallela did. We even cycle on the route of Helsinki Marathon so you can feel history on this very easy going but informationally rich ride!
TIME: Every day 10 AM | With a reservation by 9 pm on the night before (at the latest!)
DURATION: 4 - 5 hours
PRICE: 65 euros >>> Price includes the guide, bike, helmet & a snack!