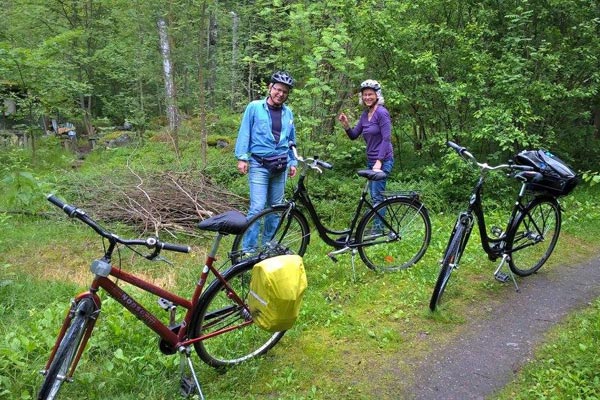 Berry Picking by Bike
Available from July till September
Did you know the Central Park of Helsinki is over 100 years old and bigger than the equivalent in New York City?! Well, that's where we go on this tour. Yes, the forest area goes 15 kilometers north from the Central Railway Station before the landscape turns to open fields! Some of the forest is in its natural state and it has awesome environment for picking the wild berries of Finland. Join us for easy-going and tasty ride to enjoy Finnish nature, just kilometers away from the Helsinki center!
TIME: Every day at 10 AM | With a reservation by 9 pm on the night before (at the latest!)
DURATION: 3 - 4 hours
PRICE: 50 euros >>> Price includes the guide, bike, helmet, a snack & all the berries you like to pick!