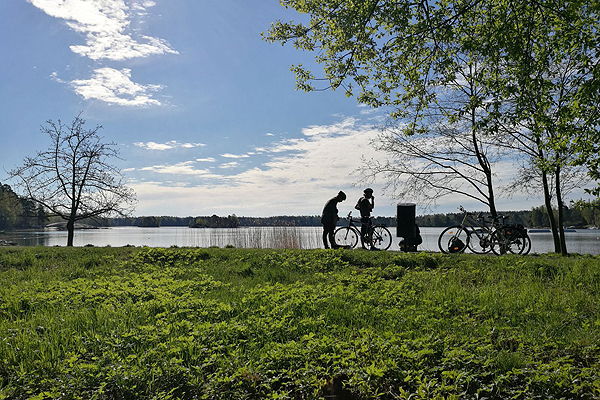 Porvoo by Bike
Porvoo is an idyllic little town with lots of history and stylish wooden architecture by the river. It's a popular day trip destination from Helsinki.
The distance between Helsinki and Porvoo is 50 kilometers. On the way it is wonderful to see how Helsinki a bit by bit changes into countryside landscape of pastures full of horses and cows. You will also see how the water and forest take places next to each other as we follow the Baltic Sea coastline all way long. On top of all this, your return trip will be an unforgettable archipelago cruise where you can enjoy and see all this conveniently onboard from the sea!
In Porvoo you will enjoy a lunch in the old wooden town and after the guided walk you can wander on your own and for example do shopping at some of the artisan shops. Or maybe you prefer sitting down just to enjoy the beautiful river view. It's no wonder that the old town Porvoo experience has been many times described as "UNESCO worth". 🙂
Four dates (all Saturdays) available for summer of 2018:
19th of May (19.5.)

9th of June (9.6.)

14th of July (14.7.)

18th of August (18.8.)
Tour starts at 8 AM from our meeting point in the street address of Vyökatu 7 in Katajanokka neighborhood.
Included: Guide, snack, lunch and 24- to 27-speed hybrid bike with a helmet + archipelago cruise from Porvoo to Helsinki
Good to have with you: All-weather outdoor clothes where you feel comfortable on cycling and a water bottle (we have several places to fill on the way)
Difficulty level: Advanced
TIME: 8:00 AM | With an advance reservation by 9 pm on the night before (at the latest!)
DURATION: 11 - 12 hours
PRICE: 155 euros / person  
(we take registrations from one person although the minimum participant number is two)